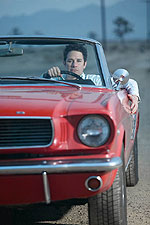 Cascade Collision Center is a small family owned company with quality minded employees.

We have been in business since 1996.

Our family has owned Cascade Collision Center since January of 2001.

Our general manager, Roy Flowers, has been with Cascade Collision Center since the day we opened and has over 40 years of experience in collision repair.

We have well over 75 years of collective auto body repair experience.

From light hits to hard hits, we do them all.

Cascade Collision Center guarantees our work against defects, materials and or workmanship for as long as you own your vehicle.

We will work with almost all insurance companies and their adjusters.

Per Washington State law you can have your vehicle repaired at the shop of your choice. Most insurance companies will try and direct you to one of their direct repair facilities. You do not have to use their direct repair centers. We offer the same lifetime warranty on our repairs as most insurance companies do.


711 SE Everett Mall Way, Everett, WA 98208

(425) 710-0128  Fax: (425) 710-0127